30 Jun

Reno Now and Then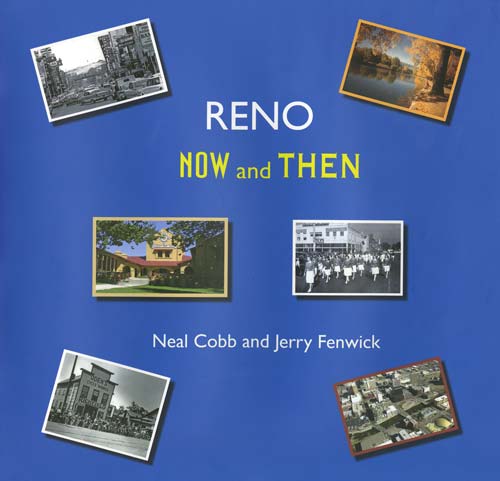 This project was completed in the fall of 2008 by the students in the Interactive Media class at the Reynolds School of Journalism. We worked with Neal Cobb and Jerry Fenwick, the authors of the 2008 book Reno Now and Then, published by the Oral History Program at the University of Nevada, Reno. This program is now the Shared History Program, a unit of the History Department. Using photographs from the authors' collection, we created animations from the "now and then" pairs of images to show the transformation in the city landscape over the years. In some cases the students made their own photographs to augment those from the book.
There have been many other changes, of course, since this project was completed, changes that are not represented here. The original project was completed using the defunct Adobe Flash authoring software, from which the images and videos on this page were extracted.
Students in the class included Paige Brady, Nicole Brown, Brett Corbin, Scott Gayer, Zachary Hausauer, Sydney Johnson, Courtney Law, Sean Mazner, Matthew Myers, Brad Nelson, Devanny Novak, Lucy Osborne, Andrew Perkins, Amy Pluth, Daniel Schotthoefer, Hailee Vance, and Kimberly Williams.
For each of the images below, click to load the morphing video.